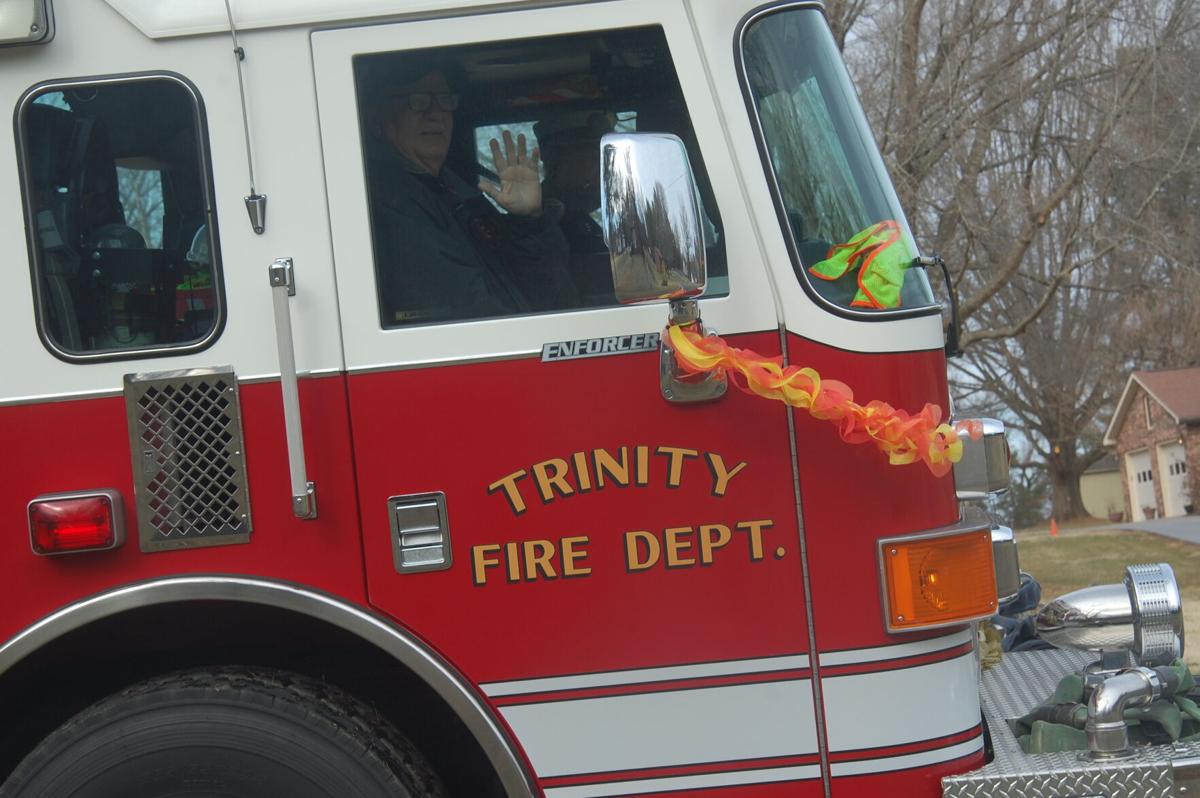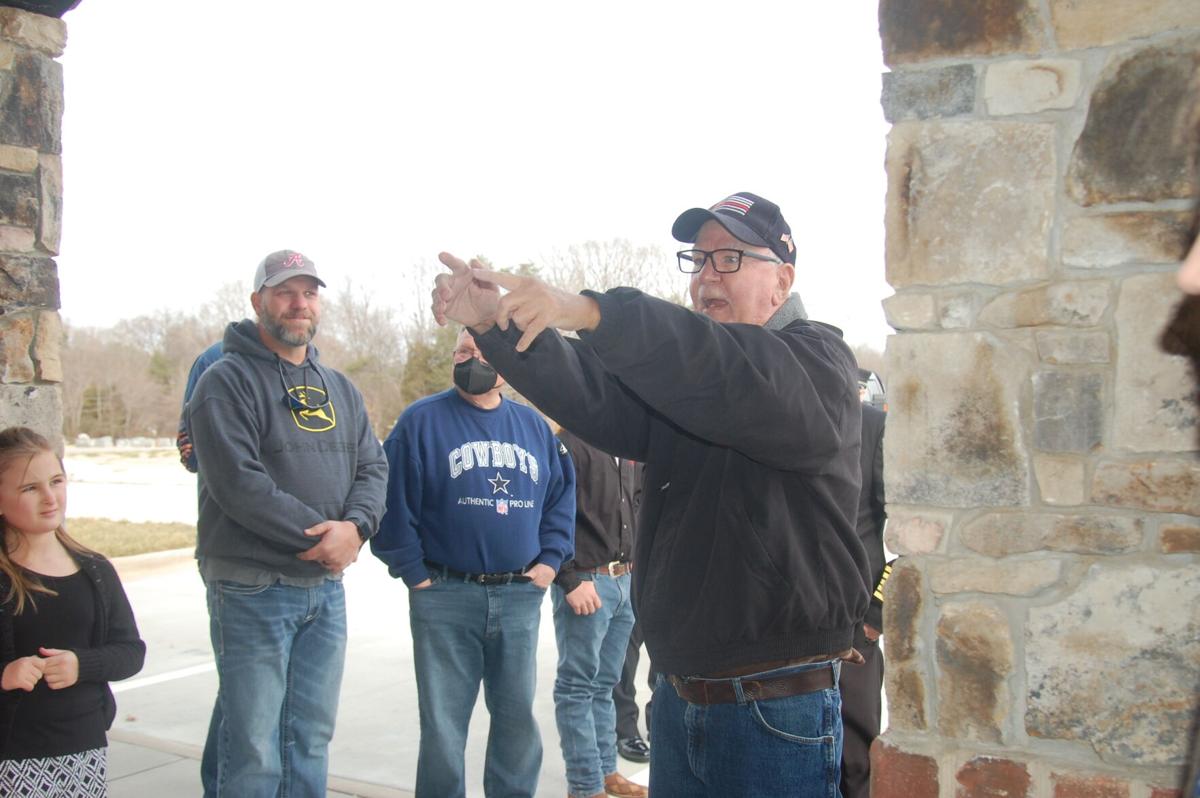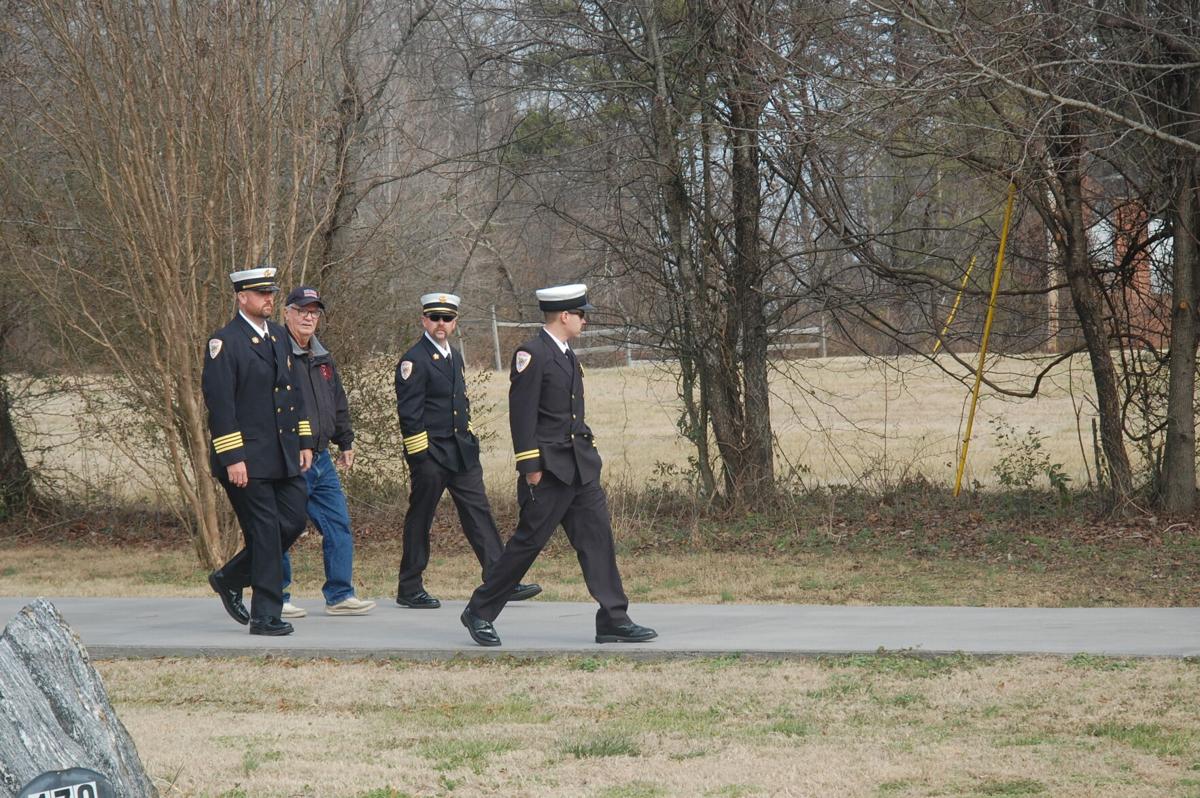 Donna Swicegood About five decades ago, Frankie Stikeleather returned from Vietnam, resumed his job at Fiber Industries, married, and settled back into civilian life.

Soon after, he said, he was looking for something to do in his spare time. He decided to join the Trinity Volunteer Fire Department, and although he is now retired from Fiber Industries, what he can do in his spare time is still an important part of his life.
Trinity members thanked Stikeleather for his service to the department on Sunday, and in true Stikeleather fashion, the event came just 12 hours after he did what he's done for 50 years — he made a call.
It's nothing out of the ordinary, said Trinity Fire Chief Jason Sprinkle.
"He still handles most of our calls," Sprinkle said.
Simply serving bites and cakes was not enough for a man who is likely to be the face of the department on any type of call. Members of the department drove to Stikeleather's home and picked him up from one of the fire trucks.
The ride and the party were surprises for Stikeleather.
"I'm not sure what's going on," he said when he saw firefighters walking to the front of his house.
He was then escorted to the waiting truck and climbed into the front passenger seat for the ride back to the fire station.
As the truck descended Yadkin Valley Road towards the department, its sirens sounded as other members, family and friends lined up outside the station to give Stikeleather the VIP treatment.