Once you've passed our assessment process, it's time to begin your training. You will start by attending a welcome day where we will explain in more detail the level 3 operational firefighter apprenticeship, which is at the heart of our training program.
Our training program
For 13 weeks, you will follow an intensive training program. Your trainee salary (£28,730) will start on the first day of your training.
You'll learn about the equipment and procedures that will keep you safe and help support London's communities. This will include live fire training and the use of breathing apparatus, ladders, hose and immediate emergency care (advanced first aid).
"It was a huge learning curve that taught me the importance of hard work." – Tiarna
How difficult will it be?
The course is fast, physical and demanding. You'll be pushed out of your comfort zone in order to prepare for the role, but it's one of the most rewarding experiences you'll ever have. Find out what our new recruits have to say about their training experience.
Preparation for training
Location and travel
Your training will take place at three of our training locations in London – Park Royal, Harrow and Plaistow. You will need to be able to get to these three sites each day at 8 am.
Typically, you'll be at these sites Monday through Friday, 8:00 a.m. to 5:00 p.m., and occasionally on weekends.
After training, you will often have work to finish in the evening, ready for the next day. If you don't live in London, you may want to arrange to stay closer to training locations so you can spend less time commuting and more time studying.
If you don't have any friends or relatives in London you could stay with, you might consider sharing local accommodation or arranging a short-term rental. Some people prefer to live with other apprentices in their program because it means they can study together in the evenings.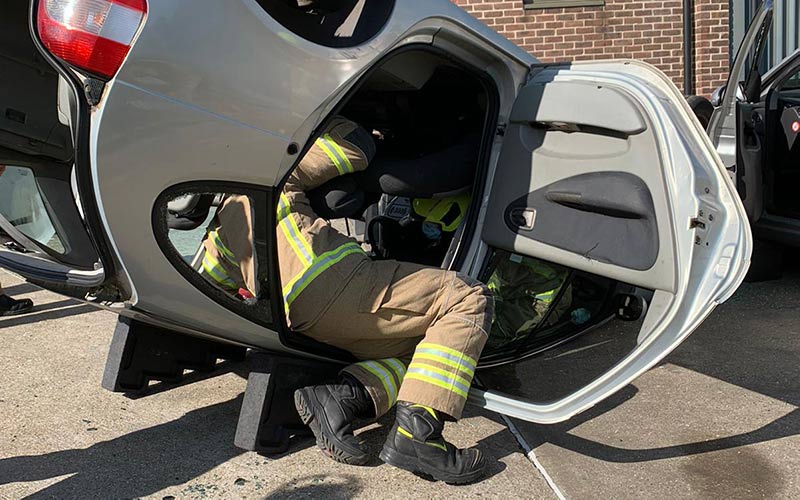 How can I prepare for the training?
You will need to be motivated and organized. We'll give you a schedule so you can plan ahead. Let friends and family know that you may need their support and, where possible, try to reduce your other responsibilities as much as possible during this time.
Spend time researching study skills that will help you and maintain the level of fitness that allowed you to pass the assessment process.
Regular sleep, good nutrition and relaxation techniques help find balance.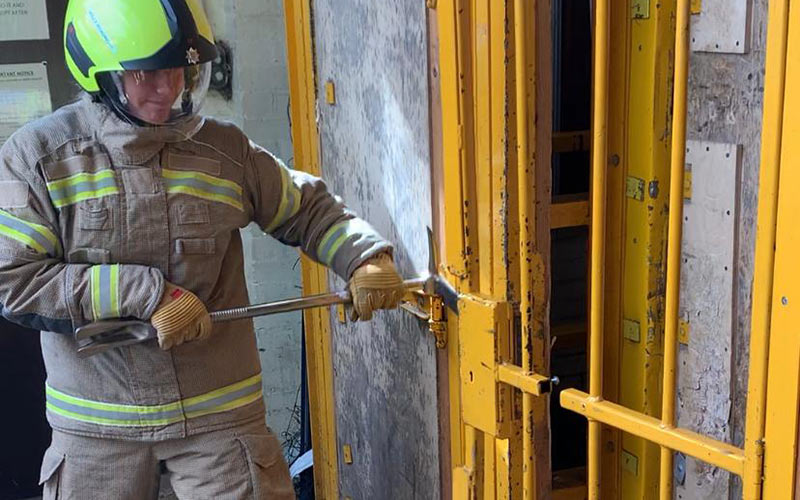 What support is available to me?
Your trainers, coaches and our learning support team all form a strong support network.
However, most of our trainees say that it is the other trainees they are training with who are the most supportive.
It is important to speak up if you are having difficulty with any aspect of the course so that we can help you, and do not hesitate to ask your loved ones to help you with your other responsibilities outside of the course.
"By the end of the first week, my cohort became a crew, and not only did we get along well, but we really had fun doing it." -Jolyon
Moving to a fire station
When you have successfully completed your training, you can invite your loved ones to an escape ceremony where you can all celebrate your achievement together.
But your training is not yet complete. Then you will move on to one of our fire stations where you will complete the apprenticeship program. At this point, your salary will increase to £29,880.
"When you join the station, it becomes clear that the training course is just the beginning of the journey." –Jolyon
On vocational training
For the next approx. For 18-24 months, you will undergo on-the-job training, serving Londoners as a 'development firefighter'. At the end of this period you will become a 'competent firefighter' and your salary will increase to £38,340.
"I still have a lot to learn, but my watch (the crew you work with) is really supportive at the station and on the fire field!" -Gemma