See the pictures

BMC has ordered 24 firefighter bikes, and the second batch will be delivered by the end of April 2022
The Mumbai Fire Department has recently incorporated 12 firefighting motorcycles into their fleet. This is the first batch of 24 firefighting bikes that have been ordered by the Brihanmumbai Municipal Corporation (BMC) and they will be used as first responders. The motorcycles have been specially customized for firefighters and will be used to put out fires in slums and congested areas, places where a conventional fire truck will not be able to go. This is the first time the force will get fire engines. The remaining 12 bikes are expected to arrive by the end of April 2022.
The proposal to introduce firefighting motorcycles in the Mumbai Fire Department was first announced in early 2022 but was delayed due to the pandemic. It was offered again in 2021, and in October last year the civic standing committee approved a ₹3 crore proposal to purchase firefighting bicycles. The 24 units will be deployed at the first stations in all civic districts of Mumbai.
Also Read: Royal Enfield Motorbike Catches Fire in Andhra Pradesh, Video Goes Viral on Social Media
Although details on the firefighting bikes have yet to be officially announced, the bikes are from Royal Enfield and judging by the photos, they appear to be custom versions of the Bullet. These special bikes come with a water tank, fire extinguisher, siren, wireless communication equipment and a hose drill. The fire engines have a tank capacity of 30 liters and can blast water through a high-pressure pump at eight liters per minute.
Also read: Electric vehicle fires: the reasons and the way forward for electric scooters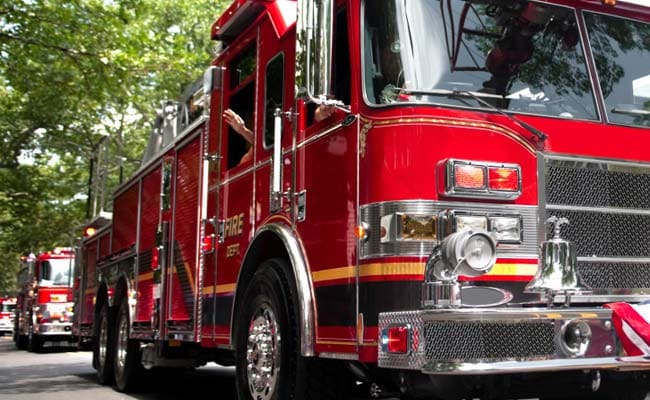 Speaking to Time of India, a senior fire official said: "Fire response time especially during peak hours is 20 to 25 minutes, especially in the suburbs, while in the urban area , it's about 15 minutes, so these bikes could reach the site first, navigate through traffic quickly if there's any, it will be some time before we actually start using them in the field because the essential formalities like the RTO registration and the training of our firefighters which would be necessary "
Currently in Mumbai, the response time to fight a fire, during peak hours, is around 20 to 25 minutes. However, the government mandate says it should be around 6.5 minutes. And firefighters hope that these fire engines will help them improve their response time. The bikes are expected to be on public display during the upcoming Fire Safety Week, which will be observed on April 14, 2022.
0 comments
Source: YOU
For the latest car news and reviews, follow carandbike.com on TwitterFacebook and subscribe to our YouTube channel.