GREAT FALLS, Mt. – On March 13, 2,000 firefighters from around the world will scale the tallest building in Seattle, Washington – The Columbia Center, which stands 937 feet in the air.
It takes 69 flights of stairs, 1,356 steps to reach Sky View Observatory overlooking the Emerald City in the Evergreen State; that's what Doug Ulsh, Justin Myers and Joy McCracken of the Montana Air National Guard Fire Department will be tackling.
Doug started training for these events 5 years ago and has already done 2 stair climbs in Seattle.
However, when COVID-19 hit, much like everything else, plans changed.
"It was canceled 4 days before we left so I ended up doing a virtual stair climb. I walked up to our lake at Choteau with all my gear and there was kind of people looking at me like what are But I climbed that and then last year I had back surgery and so I didn't. So I'm back in 2022," Ulsh said.
For years, this stair climb has raised millions of dollars to help those struggling with leukemia and lymphoma.
"It means a lot. The money goes to the North West Region for the Leukemia and Lymphoma Society. So it's a cool goal and it's awesome that you can do it with the help of everyone around. And then just being there, being in the moment with 2,000 firefighters chasing the same thing. It's really an unreal experience," Ulsh said.
For Doug, he's heading to Seattle with a few key people in mind.
"It's Dan Loomis, it's Calvin from Power, and it's Wyatt from Monroe, Washington…I'm climbing for the 3s," Ulsh said.
Dan, Doug's stepfather, was a Great Falls police officer before he had to retire from leukemia, he died in 1996.
Today, young Wyatt and Calvin continue their fight.
"Wyatt, he's in the hospital right now and I'm hoping he can get into the building with us…And with Calvin, I've known him since he was a baby. So to give him the opportunity to finish the high school and getting into the workforce is going to be amazing with the help of all the cures leukemia has to offer," Ulsh said.
Myers tells us he's climbing for 64-year-old Lynn Hamilton.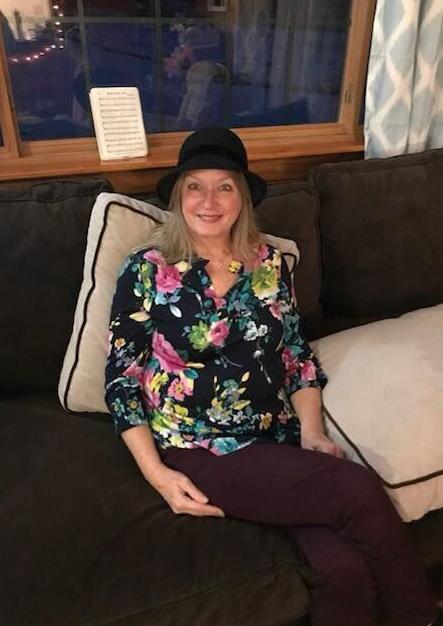 "It's a humbling experience to go through this with someone that they're not there and they can't do it themselves… Now you make me cry. That's how bad it is. is moving. They are always watching us and when we can be there for them, at any time, it's a great experience," Ulsh said.
Between Doug, Justin and Joy from the MANG Fire Department and another group of firefighters from Great Falls Fire Rescue (BJay Perry, Chase Perry, Steven Luwe and Chris Lee), they raised $4,457 by 5:48 p.m. on the 11 February.
"Human life is so precious, we take it for granted. These children, they don't have a chance. blood diseases," says Ulsh.
As they all race to the top, they know that each step represents a step towards finding a cure for those battling blood cancer.
There are a few fundraisers for these upcoming firefighters:
12 February
Super 1 Foods (3160 10th Avenue South): 10:00 a.m. to 2:00 p.m.
HiHo (2600 10th Avenue South) 5:00 p.m. to 9:00 p.m.
February 14th
Mighty Mo (412 Central Avenue) 5:00 p.m. to 8:00 p.m.
If you are unable to attend one of these fundraisers, you can click here to donate directly to Doug and his team.
You can also help the Great Falls Firefighting Stairclimb team in person this Saturday, February 12 to raise funds to support the Leukemia Lymphoma Society.
The event will begin at 5:00 p.m. at the HI-HO Tavern and will include raffles and a silent auction. Click here to learn more about the event on Facebook.